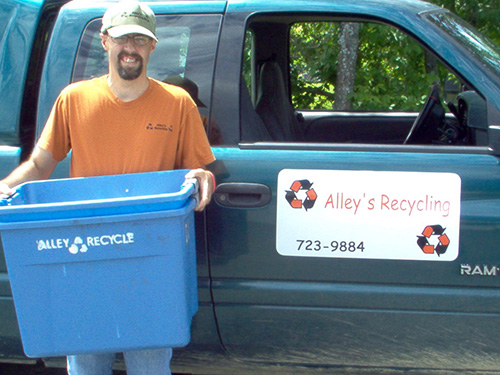 KFI has been a Community Rehabilitation Provider (CRP) partnering with Vocational Rehabilitation to help people with disabilities find jobs throughout Penobscot County for over 30 years.
With KFI, all jobs are individual placements with community businesses at minimum wage or higher.
How does it work?
You must first apply to Bureau of Rehabilitation Services. The toll free number is 1-888-545-8811. Once you have been assigned a VR Counselor, the two of you will choose a CRP. When you choose KFI to assist you, your VR Counselor will contact KFI.
Next, KFI's certified Employment Specialist meets with you in order to get to know you and learn about your job goals.
You are the person in control of the job search.
KFI staff contacts employers on your behalf, arranges for job shadowing opportunities and interviews, goes with you to meet employers if you desire, and arranges for on-the-job training if you need it.
Where does it happen?
You will meet with KFI staff by appointment, wherever you feel most comfortable – in your home, at a local café, or at the nearest KFI office (Bangor, Lincoln or Millinocket).
What is the outcome?
You will achieve your goal of getting a job that matches your unique interests and abilities and begin earning income. Economic empowerment is the result, but employment enhances many areas of people's lives – improving their standard of living, connecting them to new friends and co-workers, increasing their self-esteem and feelings of self-worth.
KFI staff will continue to remain in contact with you in order to make sure everything is going well. If you need on-going support, KFI will arrange for a job coach to provide work supports.
KFI has consistently received the maximum three-year employment services accreditation, from both CARF and Maine's Bureau of Rehabilitation Services since 2003.
What the Vocational Rehabilitation accreditation report said about KFI:
"KFI provides comprehensive and effective services to clients and employers, generating a high level of client and employer satisfaction. A VRC statement summarizes KFI's services well – 'They have experienced staff, respect for their clients' abilities, good employer relationships, and respect for the VR Counselor's role in the process'."
Bangor Region VR Counselor:
"KFI Employment Specialists… understand that each person is an individual with unique strengths and limitations, and they empower clients to be as independent as possible. I enjoy working with (KFI Employment Specialists) because of their strong communication, organization, and proven success over the years…".
Debbie Gilmer, Executive Director of Syntiro:
"The Employment Services team at KFI is outstanding! The team brings extensive experience, a "just do it" attitude and always gets the job done – real, meaningful and valued jobs for Maine citizens with disabilities!"